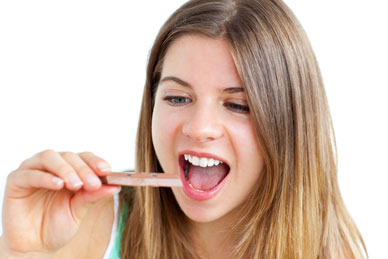 Diabetes is a medical condition that readily compromises the natural ability of the body to protect itself against infection. It also lowers the efficiency at which the body can heal itself.
This is exactly why people who are suffering from diabetes are always already at a higher risk of developing gum disease and other oral health anomalies compared to those without diabetes.
Oral Health Anomalies
Diabetics should be especially keen on monitoring their oral health as they are generally more susceptible to various oral health anomalies. In fact, the earliest manifestations of diabetes can occur in the mouth. Among the most prominent oral health problems that plague that mouth of diabetics include:
Dry mouth
Salivary gland dysfunction
Mouth ulcers
Burning mouth syndrome
Thrush
Oral candidiasis
Tooth decay
Inflammatory skin disease
Taste disturbances
Periodontal Complications
Because of their already compromised ability to ward off infections, diabetics are more susceptible to gum disease. Gum disease is a result of an oral health infection that compromises the integrity of gum tissues and supporting bone structures. This oral health anomaly is usually caused by plaque, which is a dental film that consists of food debris and tooth decay-causing bacteria.
If left unremoved from the teeth for a considerable amount of time, plaque progresses to form calculus and tartar, which irritates the gum tissues until they swell, inflame, and bleed. When gum disease is left untreated, it destroys enough bone to cause tooth loss. Gum disease affects diabetics with uncontrolled sugar levels at a more severe level than those who keep their sugar levels under control.
It is important that you visit your dentist right away if you notice any of the following symptoms:
Inflamed or bleeding gums
Pus discharge from your gums
Receding gums
Persistent bad breath
Loose teeth
Unexplained widening of interdental spaces
Dentist In Campbelltown
Regular professional dental upkeep is usually an imperative for people who are suffering from diabetes. Having long since dedicated to upholding the dental and oral wellness of the local Campbelltown community and its surrounding regions, your Dentist In Campbelltown at Campbelltown Dental Care provide only top-notch dental solutions, from the most basic to the more complex dental procedures.
Call us on (02) 4620 5919 or book your appointment online and claim your FREE dental consultation today!
SOURCE:
https://www.ada.org/sections/publicResources/pdfs/patient_18.pdf
Share